South Africa is the largest country in sub-Saharan Africa after Angola. South Africa boasts a coastline of more than 2,000 miles of beaches and a virtually unparalleled range of biodiversity. Kruger National Park is one of the largest national parks in the world and covers over 7,500 square miles. With a deep history rooted in political and socioeconomic controversy, South Africa makes you aware of current events and how you can impact the world around you. This beautiful, culturally diverse, and vibrant country is sure to be inspiring.
Affectionately known as the Mother City, Cape Town was founded in 1652 and is South Africa's oldest city. It's easy to see why Cape Town is rated as one of the most beautiful cities in the world, with the backdrop of flat-topped Table Mountain juxtaposed by the sweep of the Atlantic Ocean in the foreground. You can hike or take a cable-car ride up Table Mountain to enjoy the breathtaking view of the city and peninsula, take a ferry to the historic Robben Island, or visit the Cape of Good Hope.
Cape Town offers a variety of service-learning opportunities for anyone interested in working with local education centers and schools or aiding human rights organizations and family development centers. Use your skills to assist local organizations serving the needs of their local communities while learning firsthand about this diverse city's history and culture.
Living in ISA housing will give you the opportunity to experience aspects of the South African lifestyle that are inaccessible to the average visitor. Uncovering the uniqueness of your surroundings will help you to feel right at home. With an open and adaptable mind, the experience of living in another culture can be highly rewarding.
Student Residence
The residence halls in Cape Town are located off campus. The apartment-style accommodations have shared kitchens and bathroom facilities. Meals and laundry service are not included. You will pay a $300 refundable security deposit if living in this ISA housing option. ISA may retain some, or all, of this deposit in the event of damage to property, or if utility usage exceeds the allotted monthly amount.
Independent Housing
You may opt to secure housing independently. If you select this option, you will receive a discount equal to the housing portion of the program price. By choosing to opt out of ISA housing, you are responsible for researching and reserving housing, and paying all fees, deposits, and rent directly to the housing facility that you choose.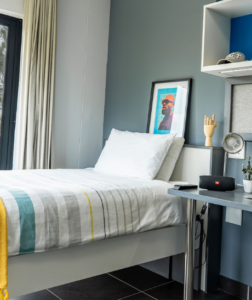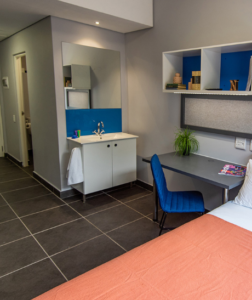 My experience in service-learning abroad changed my entire perspective on healthcare. I have a better understanding of intersectionality regarding underserved communities and their mental health, along with the external circumstances affecting them. Now, I feel better prepared to enter into career settings, as I feel that my distinct worldview has become an asset.
Julia R.
(Cusco, Summer 2022)
Service Learning was one of my favorite aspects of study abroad. I couldn't imagine my experience without it. I feel like I gained so much knowledge and experience, as well as many professional connections and lifelong friends!
Ben H.
(Meknes, Fall 2022 and Spring 2023)
This unique opportunity allowed me to directly participate in the host community. I was able to interact with locals while also gaining skills that I can apply to my future career. There is a service learning opportunity for everyone regardless of their interests and passions.
Avantika M
(Costa Rica, Spring 2022)
I would highly recommend this experience to anyone considering! My experience at my host organization allowed me to learn exponentially about my host country while making meaningful connections every day.
Kate S.
(Valparaiso, Fall 2022)