Ireland is well-known for its lively cultural traditions, folklore, hearty cuisine, and warm and welcoming people. From busy cities to rugged, breathtaking landscapes, Ireland has an abundance of adventures to offer any type of explorer.
Galway is a small University city known for its brightly colored cafes and pubs, traditional live Irish music, eclectic street performers, and world-class arts and entertainment. History and modernity unite in this city to create an ideal environment for discovering the essence of Ireland's culture, language, and people.
Galway offers unique host organizations and is a great location for service-learning participants interested in learning more about a variety of areas, including community development, social work, and family and youth services. Given its popularity and limited capacity to host service learners, we recommend applying as soon as you can, especially for summer programs. Whether participating in Service-Learning full-time or serving during your semester abroad, you're sure to fall in love with Galway's charm.
Living in ISA housing will give you the opportunity to experience aspects of the Irish lifestyle that are inaccessible to the average visitor to Galway. Uncovering the uniqueness of your neighborhood in Galway and the surrounding areas will help you to feel right at home. With an open and adaptable mind, the experience of living in another culture can be highly rewarding.
Student Residence
ISA Study + Service-Learning semester students and full-time summer students are typically housed at Gort na Coiribe Student Village, though location may vary depending on availability. These off-campus apartment-style student residences include a shared double bedroom, bathroom, kitchen, and living room. Bed linens are not included for semester and academic-year students but are included for summer students. Free unlimited internet access is available in each bedroom, and laundry facilities are available in the student residence complex.
A $750 refundable security deposit will be charged if you are living in the student residence. ISA may retain some, or all, of this deposit in the case of damage to property or if utility usage exceeds the allotted monthly amount.
Homestay
Full-time service leaners during the spring and fall semester will live in a homestay. Each homestay has been carefully selected by our resident staff to accommodate participants' specific needs and to ensure a comfortable living situation. Most students will have their own bedroom. Meals and laundry service are typically not included with Galway host families.
Independent Housing
You may opt to secure housing independently. If you select this option, you will receive a discount equal to the housing portion of the program price. By choosing to opt out of ISA housing, you are solely responsible for researching, reserving, and paying for all fees, deposits, and paying rent directly to the housing facility you choose.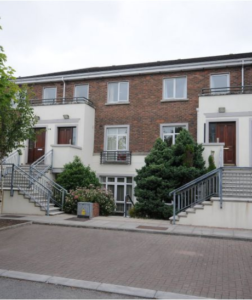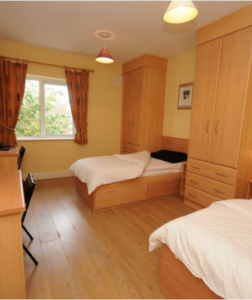 My experience in service-learning abroad changed my entire perspective on healthcare. I have a better understanding of intersectionality regarding underserved communities and their mental health, along with the external circumstances affecting them. Now, I feel better prepared to enter into career settings, as I feel that my distinct worldview has become an asset.
Julia R.
(Cusco, Summer 2022)
Service Learning was one of my favorite aspects of study abroad. I couldn't imagine my experience without it. I feel like I gained so much knowledge and experience, as well as many professional connections and lifelong friends!
Ben H.
(Meknes, Fall 2022 and Spring 2023)
This unique opportunity allowed me to directly participate in the host community. I was able to interact with locals while also gaining skills that I can apply to my future career. There is a service learning opportunity for everyone regardless of their interests and passions.
Avantika M
(Costa Rica, Spring 2022)
I would highly recommend this experience to anyone considering! My experience at my host organization allowed me to learn exponentially about my host country while making meaningful connections every day.
Kate S.
(Valparaiso, Fall 2022)