Costa Rica's allure can be attributed to numerous factors, including its impressive biodiversity, stunning natural beauty, environmental awareness, and great opportunities for adventure and ecotourism. Nature-lovers will find endless possibilities to explore the country's variety of ecosystems and landscapes, from gorgeous beaches to pristine rainforests.
San José, or Chepe, as it is lovingly called by locals, is the political, economic, and cultural hub of Costa Rica. The city will serve as your home base, allowing you to experience a bustling Latin American metropolis while also having the rest of Costa Rica's wonders at your fingertips.
As one of the most advanced countries in Latin America in the areas of healthcare and education, service-learners in San José will have unique opportunities to serve alongside local professionals in health facilities, local schools, after-school programs, and more. With the possibility to add service-learning to your semester or summer study abroad program, intensive Spanish month, or complete service-learning full-time, you will be able to find the best experience to fit your unique needs in San José.
ISA Housing in San Jose allows students to enjoy an immersive experience living in a Costa Rican (Tico) home with a local family. With an open mind and flexibility, the experience of living in another culture will be both educational and highly rewarding.
Homestay
ISA Homestays allow participants to experience aspects of Costa Rican or "Tico" lifestyle that are inaccessible to the average visitor. You have the opportunity for complete cultural immersion by staying with locals and experiencing the Costa Rican way of life. Homestays include breakfast and dinner every day and laundry service once a week. In your homestay you will have your own bedroom, although there may be another student living in the same homestay. Every family has been carefully selected by resident staff to ensure a comfortable, enjoyable and immersive living situation.
Independent Housing
You may opt to secure housing independently. If you select this option, you will receive a discount equal to the housing portion of the program price. By choosing to opt out of ISA Service-Learning housing, you are solely responsible for researching and reserving housing, and paying all fees, deposits, and rent directly to the housing facility that you choose.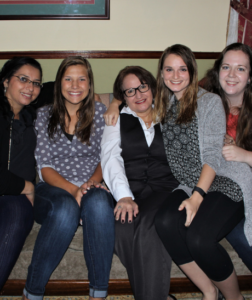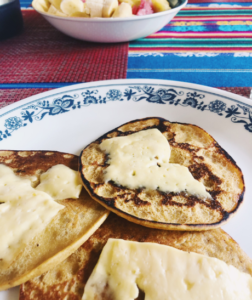 This program is unique in the sense that it has the ability to transcend cultural differences and connect with people so different from one another thanks to one common passion: serving others. If you want the opportunity to really dive into a culture and connect with people of the host community, service-learning is the best way to do it.
Julia O.
(Granada, Spring 2018)
I loved my service-learning experience abroad and would recommend it to anyone! For me, it was a great opportunity to integrate my Spanish language skills with my area of study (nursing), which is a really unique opportunity. It gave me the chance to have more purposeful interaction with the host community during my time abroad, which I think it a key aspect to the study abroad experience.
Rebekah H.
(Valparaiso, Fall 2017)
I learned so much participating in service-learning. This experience allows you to open your mind to so many different ways of life, social issues happening in other countries, and ways you can help. The skills you develop are endless because you learn to work alongside diverse groups and not only share your knowledge but also learn from them as well. This experience really helped me grow as a person.
Jordan P.
(Lima, Summer 2018)