COMPREHENSIVE ADVISING & SUPPORT
24-HOUR EMERGENCY SERVICES
ON-SITE BRIDGING CULTURES ORIENTATION
MEALS AND LAUNDRY SERVICE
ISA SERVICE-LEARNING PORTFOLIO
PROFESSIONAL DEVELOPMENT TOOLBOX
Budgeting for Additional Expenses
To make sure you are prepared for additional expenses outside of what is already included in your program, we have outlined some items that should be taken into consideration to properly budget.
Round trip international fare
Passport and visa fees (if applicable)
Personal travel
Personal spending money
Transportation to and from your host organization
Optional excursions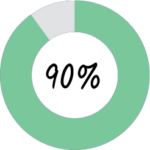 Felt their service-learning experience allowed them to make a personal contribution to the mission of their host organization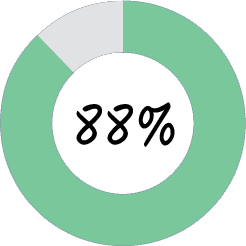 Said they continue to serve in their local communities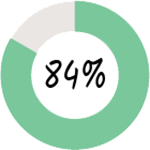 Agreed that their service learning program helped shape the focus of their career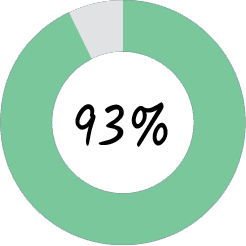 Made a personal connection with the members of their host community
My experience in service-learning abroad changed my entire perspective on healthcare. I have a better understanding of intersectionality regarding underserved communities and their mental health, along with the external circumstances affecting them. Now, I feel better prepared to enter into career settings, as I feel that my distinct worldview has become an asset.
Julia R.
(Cusco, Summer 2022)
Service Learning was one of my favorite aspects of study abroad. I couldn't imagine my experience without it. I feel like I gained so much knowledge and experience, as well as many professional connections and lifelong friends!
Ben H.
(Meknes, Fall 2022 and Spring 2023)
This unique opportunity allowed me to directly participate in the host community. I was able to interact with locals while also gaining skills that I can apply to my future career. There is a service learning opportunity for everyone regardless of their interests and passions.
Avantika M
(Costa Rica, Spring 2022)
I would highly recommend this experience to anyone considering! My experience at my host organization allowed me to learn exponentially about my host country while making meaningful connections every day.
Kate S.
(Valparaiso, Fall 2022)