COMPREHENSIVE ADVISING & SUPPORT
24-HOUR EMERGENCY SERVICES
ON-SITE BRIDGING CULTURES ORIENTATION
MEALS AND LAUNDRY SERVICE
ISA SERVICE-LEARNING PORTFOLIO
PROFESSIONAL DEVELOPMENT TOOLBOX
Budgeting for Additional Expenses
To make sure you are prepared for additional expenses outside of what is already included in your program, we have outlined some items that should be taken into consideration to properly budget.
Round trip international fare
Passport and visa fees (if applicable)
Personal travel
Personal spending money
Transportation to and from your host organization
Optional excursions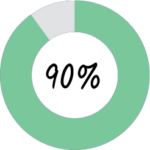 Felt their service-learning experience allowed them to make a personal contribution to the mission of their host organization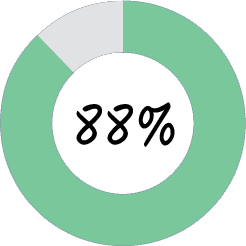 Said they continue to serve in their local communities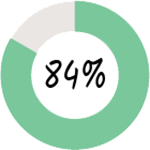 Agreed that their service learning program helped shape the focus of their career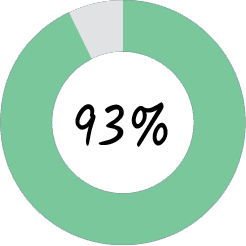 Made a personal connection with the members of their host community
This program is unique in the sense that it has the ability to transcend cultural differences and connect with people so different from one another thanks to one common passion: serving others. If you want the opportunity to really dive into a culture and connect with people of the host community, service-learning is the best way to do it.
Julia O.
(Granada, Spring 2018)
I loved my service-learning experience abroad and would recommend it to anyone! For me, it was a great opportunity to integrate my Spanish language skills with my area of study (nursing), which is a really unique opportunity. It gave me the chance to have more purposeful interaction with the host community during my time abroad, which I think it a key aspect to the study abroad experience.
Rebekah H.
(Valparaiso, Fall 2017)
I learned so much participating in service-learning. This experience allows you to open your mind to so many different ways of life, social issues happening in other countries, and ways you can help. The skills you develop are endless because you learn to work alongside diverse groups and not only share your knowledge but also learn from them as well. This experience really helped me grow as a person.
Jordan P.
(Lima, Summer 2018)