The Czech Republic is a unique and captivating country with a deep and fascinating history. Here you will find a nation filled with incredible UNESCO World Heritage Sites, historical curiosities, stunning fairy-tale-like architecture, and more picture-perfect towns than you could possibly imagine.
You will find it impossible to be bored while living in Prague. No matter what your interests are, you will find something in the city that calls to you. Gaze in awe as you take in a showing of Mozart's Don Giovanni, in the original theater where the opera premiered some 200 years ago. Take tours of the Prague Castle, Franz Kafka's house, the Jewish quarter, or any one of the many museums that dot the city. Dine on delicious Czech goulash, spicy sausage from a street vendor, or treat yourself to a traditional Czech dinner of fried cheese and bread dumplings with cherry sauce.
In Prague, you have the unique opportunity to add service-learning to your semester study abroad program. Working with our partner organizations and alongside locals will allow you to take a deep dive into the rich history and culture of the Czech Republic.
ISA Service-Learning in Prague is currently only available as a Semester + Service-Learning program. Please go to the ISA Website for specific program information, including prices and dates.
Living in ISA housing will give you the opportunity to experience aspects of the Czech lifestyle that are inaccessible to the average visitor to the Czech Republic. With an open-mind and flexibility, the experience of living in another culture can be highly rewarding.
We strive to match your housing preferences with our available accommodation; however, housing preference requests cannot be guaranteed.
Apartment
Apartments are assigned on a first-come/first-served basis, and availability is limited. Placement into apartments cannot be guaranteed.
Residents are placed in furnished, centrally located apartments. While apartments are standardized in terms of basic amenities, they can vary greatly in terms of both aesthetics and location.
Bedrooms are typically double occupancy with a shared living area, kitchen and bathroom, although occasionally apartments have a single room(s). Residents will determine who will sleep in which room. Single rooms cannot be guaranteed in advance. Each apartment is equipped with basic furnishings and supplies, including one single bed per occupant, a closet/clothing storage space, basic cookware and kitchenware, a table and chairs, and furnished sitting area. Desks, when available, are to be shared by all residents. Each resident is expected to provide their own paper and cleaning products as well as replace light bulbs. Each resident will receive their own key.
Rent is included in the program price beginning on the program's arrival date on site until the morning of the program's official end date.
You will pay a $300 refundable security deposit if living in this ISA housing option. ISA may retain some, or all, of this deposit in the event of damage to property, or if utility usage exceeds the allotted monthly amount.
Independent Housing
You may elect to secure housing independently. If you select this option, you will receive a discount equal to the housing portion of the program price.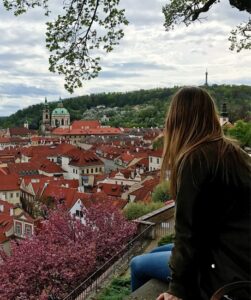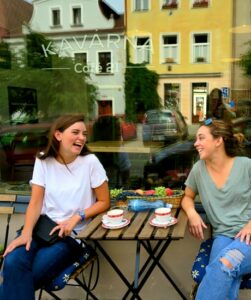 My experience in service-learning abroad changed my entire perspective on healthcare. I have a better understanding of intersectionality regarding underserved communities and their mental health, along with the external circumstances affecting them. Now, I feel better prepared to enter into career settings, as I feel that my distinct worldview has become an asset.
Julia R.
(Cusco, Summer 2022)
Service Learning was one of my favorite aspects of study abroad. I couldn't imagine my experience without it. I feel like I gained so much knowledge and experience, as well as many professional connections and lifelong friends!
Ben H.
(Meknes, Fall 2022 and Spring 2023)
This unique opportunity allowed me to directly participate in the host community. I was able to interact with locals while also gaining skills that I can apply to my future career. There is a service learning opportunity for everyone regardless of their interests and passions.
Avantika M
(Costa Rica, Spring 2022)
I would highly recommend this experience to anyone considering! My experience at my host organization allowed me to learn exponentially about my host country while making meaningful connections every day.
Kate S.
(Valparaiso, Fall 2022)