Morocco, the westernmost country in the Arab World, is known as al-Maghrib (the west, or the place of sunset) in Arabic. With an intricate and diverse history, Morocco today is a multi-cultural, Mediterranean mosaic. The country's incredible diversity extends to its unique geography as well, encompassing everything from majestic mountains to sun-drenched deserts. Morocco's natural beauty and cultural richness make it the ultimate location to go abroad.
Meknes, known as the Versailles of Morocco, was the country's capital during the reign of Sultan Moulay Ismail, who set out to make it one of the grandest cities in the world. You'll find incredible architecture in Meknes, such as Bab Mansour, a huge gate with towering arches and mosaic tiling. Due to the cultural and historic richness of the medieval city, UNESCO declared Meknes a World Heritage site in 1996. Today, Meknes embodies the intricate blend of the Arab, Amazigh, and European cultures that form modern Morocco.
Service-learning in Meknes provides you with a unique opportunity to practice either your French or Arabic (Darija) language skills – or both! You will be welcomed into the local community while serving within the fields of education, community development, health, or human rights. Whether participating in service-learning full-time or during your semester abroad, you are sure to develop lasting and meaningful relationships in Meknes.
Living in ISA housing will give you the opportunity to experience aspects of the Moroccan lifestyle that are inaccessible to the average visitor to Meknes. Uncovering the uniqueness of your accommodation and the surrounding areas will help you to feel right at home. With an open and adaptable mind, the experience of living in another culture can be highly rewarding.
Apartment
Apartments are a great housing option if you are seeking independence during your time abroad. Apartments are assigned on a first-come, first-served basis. Rent and utilities are included in the program price, and each apartment is fully furnished. The apartments are located in the center of Ville Nouvelle- the "new city" section of Meknes. Apartments typically house 6-7 ISA students of the same gender, with shared room occupancy. You will be provided with three meals a day (except on Sundays and ISA excursion days) and the services of a housekeeper.
Homestays
Host families are best if you are seeking full linguistic and cultural immersion during your time abroad. Homestays are assigned on a first-come, first-served basis, and availability is limited. Each host family has been carefully selected by ISA's resident staff to best accommodate your needs and to ensure a comfortable living situation. Homestays will provide three meals a day (except on Sundays and ISA excursion days) and laundry service once a week. You will typically share a room with another ISA student of the same gender.
Independent Housing
You may opt to secure housing independently. If you select this option, you will receive a discount equal to the housing portion of the program price. By choosing to opt out of ISA housing, you are solely responsible for researching and reserving housing, and paying all fees, deposits, and rent directly to the housing facility that you choose.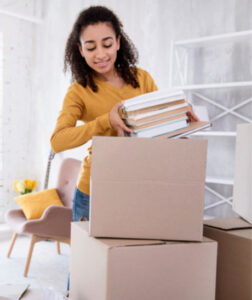 This program is unique in the sense that it has the ability to transcend cultural differences and connect with people so different from one another thanks to one common passion: serving others. If you want the opportunity to really dive into a culture and connect with people of the host community, service-learning is the best way to do it.
Julia O.
(Granada, Spring 2018)
I loved my service-learning experience abroad and would recommend it to anyone! For me, it was a great opportunity to integrate my Spanish language skills with my area of study (nursing), which is a really unique opportunity. It gave me the chance to have more purposeful interaction with the host community during my time abroad, which I think it a key aspect to the study abroad experience.
Rebekah H.
(Valparaiso, Fall 2017)
I learned so much participating in service-learning. This experience allows you to open your mind to so many different ways of life, social issues happening in other countries, and ways you can help. The skills you develop are endless because you learn to work alongside diverse groups and not only share your knowledge but also learn from them as well. This experience really helped me grow as a person.
Jordan P.
(Lima, Summer 2018)