Spain has a rich cultural heritage, a majestic blend of topographies, and internationally recognized museums and cathedrals. This country has something to offer everyone, whether you want to experience the mountainous northern region of Cataluña, the rich beauty of the Sierra Nevada Mountains in the south, or the beautiful beaches of the Costa del Sol. Its prime location in Western Europe also makes it easy to visit bordering countries like Portugal, France, and even nearby Morocco.
Granada is a cultural gem in the southern province of Andalusia. Sitting at the base of the Sierra Nevada mountain range, it is ruggedly beautiful and overflowing with cultural and architectural remnants of an illustrious past. Granada was the last Moorish stronghold to be recaptured by the Christian monarchs in 1492 and, although never officially Spain's capital, its symbolic importance in the creation of modern Spain has made it a familiar name to historians and tourists alike. Though historic, Granada is a modern college town filled with a myriad of opportunities to integrate with its community and experience its culture.
Granada offers a wide variety of service-learning opportunities, especially for beginning to intermediate Spanish language learners looking to improve fluency while serving the needs of a local community organization. Many students are drawn to our opportunities in the education and health sectors, but we also offer unique placements within community development, environment, and family and youth development. Whether you're organizing activities for senior citizens or assisting with one of the many youth summer programs, service-learning in Granada will be an enriching and unforgettable experience.
Living in ISA housing will allow you the opportunity to experience aspects of the Spanish lifestyle that are inaccessible to the average visitor. With an open and adaptable mind, the experience of living in another culture can be highly rewarding.
Homestay
Homestays are best if you are seeking full linguistic and cultural immersion during your time abroad. Each host family has been carefully selected by ISA's resident staff to best accommodate your needs and to ensure a comfortable living situation. Homestays will provide three meals a day (except on ISA excursion days) and laundry service, including a change of sheets and towel, once a week. You will typically share a room with another ISA student. Single rooms may be available for an additional fee.
Apartment
Apartments are a great housing option if you are seeking complete independence during your time abroad. Apartments are assigned on a first-come, first-served basis, and availability is limited. Rent and utilities are included in the program price, and each apartment is fully furnished and centrally located. Meals and laundry service are not included. A $300 housing deposit is required from students choosing this option. ISA may retain some, or all, of the housing deposit in the case of damage to property.
Student Residence
If you choose to live in the residencia, you will be placed in a single room with a private bathroom. Students will be provided three meals a day during the week and one meal per day on the weekends. Meals are not provided during the month of July but students will have access to a kitchen. The residencia includes a gym, study room, game room, and pool during the summer months. Residencia spots are assigned on a first come, first serve basis and have an extra charge of $175 per month.
Independent Housing
You may opt to secure housing independently. If you select this option, you will receive a discount equal to the housing portion of the program price. By choosing to opt out of ISA housing, you are responsible for researching and reserving housing, and paying all fees, deposits, and rent directly to the housing facility that you choose.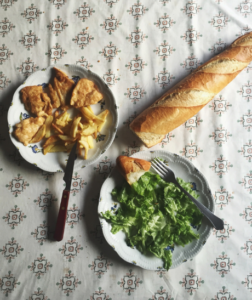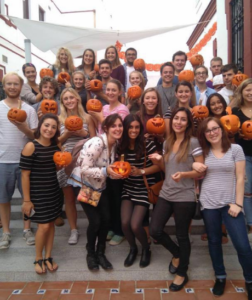 My experience in service-learning abroad changed my entire perspective on healthcare. I have a better understanding of intersectionality regarding underserved communities and their mental health, along with the external circumstances affecting them. Now, I feel better prepared to enter into career settings, as I feel that my distinct worldview has become an asset.
Julia R.
(Cusco, Summer 2022)
Service Learning was one of my favorite aspects of study abroad. I couldn't imagine my experience without it. I feel like I gained so much knowledge and experience, as well as many professional connections and lifelong friends!
Ben H.
(Meknes, Fall 2022 and Spring 2023)
This unique opportunity allowed me to directly participate in the host community. I was able to interact with locals while also gaining skills that I can apply to my future career. There is a service learning opportunity for everyone regardless of their interests and passions.
Avantika M
(Costa Rica, Spring 2022)
I would highly recommend this experience to anyone considering! My experience at my host organization allowed me to learn exponentially about my host country while making meaningful connections every day.
Kate S.
(Valparaiso, Fall 2022)