New Zealand is a country unlike any other. With warm, peaceful islands in the north to majestic, rugged mountains in the south and any number of variations in between, it is truly a diverse country. The nation is comprised of two main islands, the North Island and the South Island, as well as several smaller islands, all of which are home to singular wildlife, varied cultures, and friendly people. Living in New Zealand offers you opportunities to explore beautiful landscapes, enjoy the friendly hospitality of the New Zealanders, or "Kiwis," and experience a unique country and culture.
Situated at the southern end of the North Island on the shores of Cook Strait, Wellington is the capital of New Zealand and home to numerous NGOs and grassroots organizations. Wellington was named "the coolest little capital in the world" by Lonely Planet and for good reason. It's a compact city with a big personality. Hike Mount Victoria, explore the beachfront, and take a Lord of the Rings tour. There's always plenty to do and see in this dynamic city.
ISA Service-Learning offers unique and niche opportunities in Wellington within the health, human rights, community development, environment, and education sectors. Whether you're organizing workshops at an art therapy center, writing grant proposals for an advocacy collective, or creating an online presence for many of our budding organizations, you will learn about New Zealand's rich history and culture by engaging with the local Welly community.
ISA Housing provides the opportunity for students to experience aspects of the local lifestyle that are inaccessible to the average visitor. With an open and adaptable mind, the experience of living in another culture can be highly rewarding.
Apartments
All apartments are located near public transit routes and are fully furnished. Your apartment will have a fully equipped kitchen. The number of participants per apartment, internet access, and laundry facilities vary from apartment to apartment. A $300 USD refundable security deposit will be charged to participants living in serviced apartments. ISA may retain some, or all, of this deposit in the case of damage to property.
Independent Housing
You may opt to secure housing independently. If you select this option, you will receive a discount equal to the housing portion of the program price. By choosing to opt out of ISA Service-Learning housing, you are solely responsible for researching and reserving housing, and paying all fees, deposits, and rent directly to the housing facility that you choose.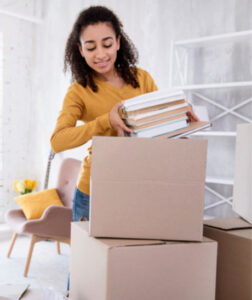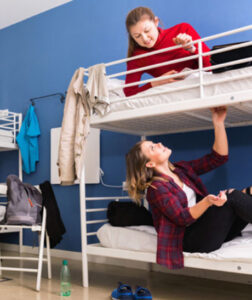 Visa Information
All participants must have a passport that is valid for at least 6 months AFTER their expected departure date from New Zealand.
U.S. Citizens
Prior to departure, service-learning participants will apply for a Student and Trainee Work Visa. This visa is only available to currently enrolled undergraduate students and can take 6-8 weeks to process. If you are a recent graduate, ISA Service-Learning will discuss alternative visa options. More information about the visa application process will be provided upon acceptance into the program.
Non-U.S. Citizens
Please note that non-U.S. citizens should contact their Consulate to verify specific entry requirements. As these requirements vary based on citizenship, non-U.S. citizens may not be permitted to travel to New Zealand without a visa or outside of their visa dates. Also, visa fees for non-U.S. citizens may differ so please be sure to check specific consulate's website for the most up to date information.
Note: Embassy and Consulate contact information is subject to change without notice. Please refer to the website of the Embassy or Consulate to verify information.
My experience in service-learning abroad changed my entire perspective on healthcare. I have a better understanding of intersectionality regarding underserved communities and their mental health, along with the external circumstances affecting them. Now, I feel better prepared to enter into career settings, as I feel that my distinct worldview has become an asset.
Julia R.
(Cusco, Summer 2022)
Service Learning was one of my favorite aspects of study abroad. I couldn't imagine my experience without it. I feel like I gained so much knowledge and experience, as well as many professional connections and lifelong friends!
Ben H.
(Meknes, Fall 2022 and Spring 2023)
This unique opportunity allowed me to directly participate in the host community. I was able to interact with locals while also gaining skills that I can apply to my future career. There is a service learning opportunity for everyone regardless of their interests and passions.
Avantika M
(Costa Rica, Spring 2022)
I would highly recommend this experience to anyone considering! My experience at my host organization allowed me to learn exponentially about my host country while making meaningful connections every day.
Kate S.
(Valparaiso, Fall 2022)